Who we are
Operating under the Department of Athletics & Recreation, Move U at UTSC is a peer educator group that aims to encourage and assist students in welcoming physical activity into their lifestyle. As fellow students, we are aware that academic demands and responsibilities from other personal roles can leave individuals with minimal time to practice healthy habits. As peer educators, we hope to extend our knowledge to help others maintain positive social, physical and mental well-being.
Our Approach
The MoveU Crew consists of a group of students who strongly believe in the benefits of incorporating physical activity and and healthy lifestyle choices. We hope to be a resource that will provide individuals with the opportunity to obtain healthy experiences, whether it be through our own guidance or connecting people to other resources on campus. Even a small chance to static routines can contribute to strengthening the body and mind.
Where to find us
Our crew will be present at events throughout the school year and can be identified by our pink MoveU shirts. We can also be reached at moveutsc@gmail.com to answer any questions or concerns. If you would like to learn more about our events, please visit our website and sign up for our newsletter.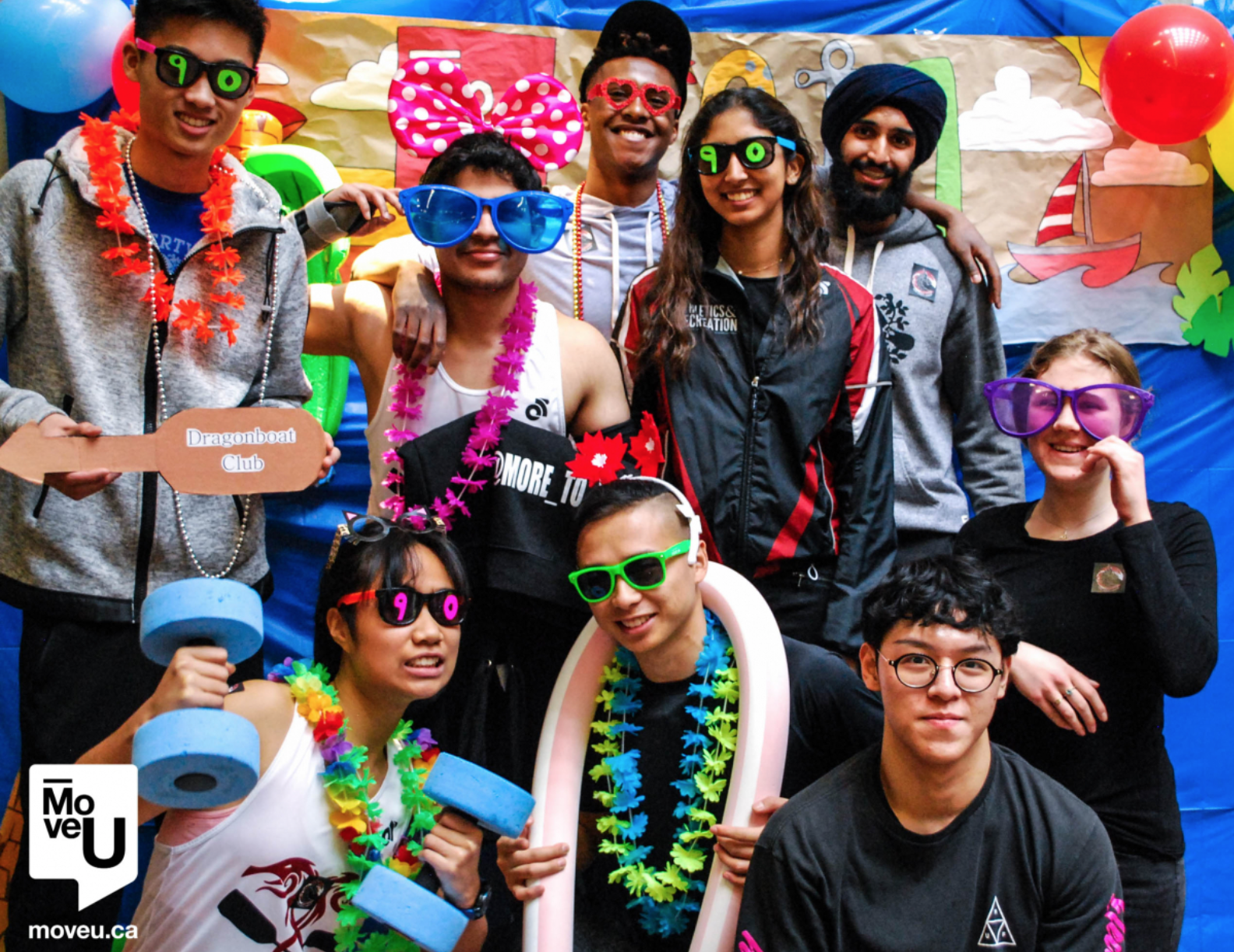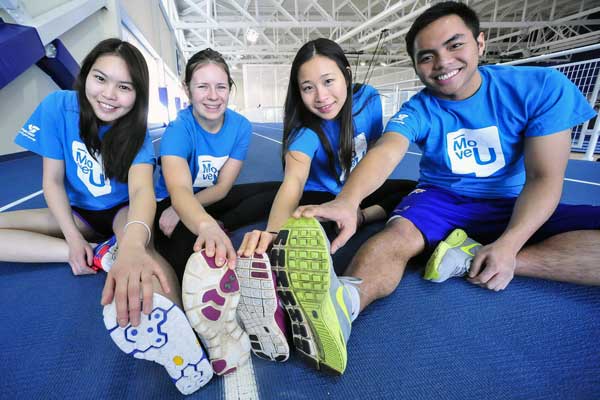 Join our team
If you are interested in volunteering or collaborating with MoveU, please contact Angie at moveutsc@gmail.com.
Connect
E-mail us at moveutsc@gmail.com and we will be happy to meet with you and your group about possible collaborations.
Connect with us on social media! Tell us your stories, connect with friends, and learn about events and activities offered by MoveU and our partners. You can find us on your favorite social networks.